WE DESIGN OUTDOOR
LIVING AREAS FOR:
Entertainment
Relaxing
Dining
Gardening
Recreation
Constructing Retaining Walls and providing landscaping services to residents in Delaware, Maryland, and Pennsylvania.
What do retaining walls do? Retaining walls eliminate a hill by replacing a slope with a vertical retaining wall, thus eliminating the need for elevation changes within the landscape. Oftentimes, retaining walls are not only structurally necessary but desired in place of a hill. This landscaping technique helps to create additional usable space on an otherwise unusable hill. Let Bristoll Plantation, Inc. and our landscape architects construct a retaining wall so that you can get more use out of your business or home landscape. Chances are you do not want to look at a cement wall or had a railroad tie wall built many years ago that may be rotting.
A properly engineered segmented or real stone retaining wall are sensible and popular choices when constructing a landscape design. Retaining walls are great options to incorporate into your commercial or residential landscape because their overall height can be adjusted and they are designed with aesthetics in mind. At Bristoll Plantation, Inc., we stand behind the quality of our stone retaining walls, not just because they will look good, but because they are extremely durable. We can say that with confidence, as we have been providing landscaping services and have been building retaining walls of all shapes and sizes since 1987.
As with all of our landscaping projects, your landscape design professional will start by listening to the problems you're looking to solve. From that point on, your landscape issues will be transformed from an annoyance into a beautiful and functional finished product. A retaining wall will create additional usable space in such a way so that it will enhance your existing landscape architecture while increasing curb appeal-- all contributing factors in increasing a property's value.
Whether our professional landscapers use manufactured stone, natural stone, or wooden railroad ties, Bristoll Plantation, Inc. can help you redefine your business or home landscape with custom built retaining walls.
Residents in Delaware, Maryland, and Pennsylvania - Call Today - at 410-392-6001 or Email us for a FREE QUOTE!
Financing is available through EP Henry Consumer Financing. Choose from several options including "Same As Cash" promotional periods. Click here for additional information and program details.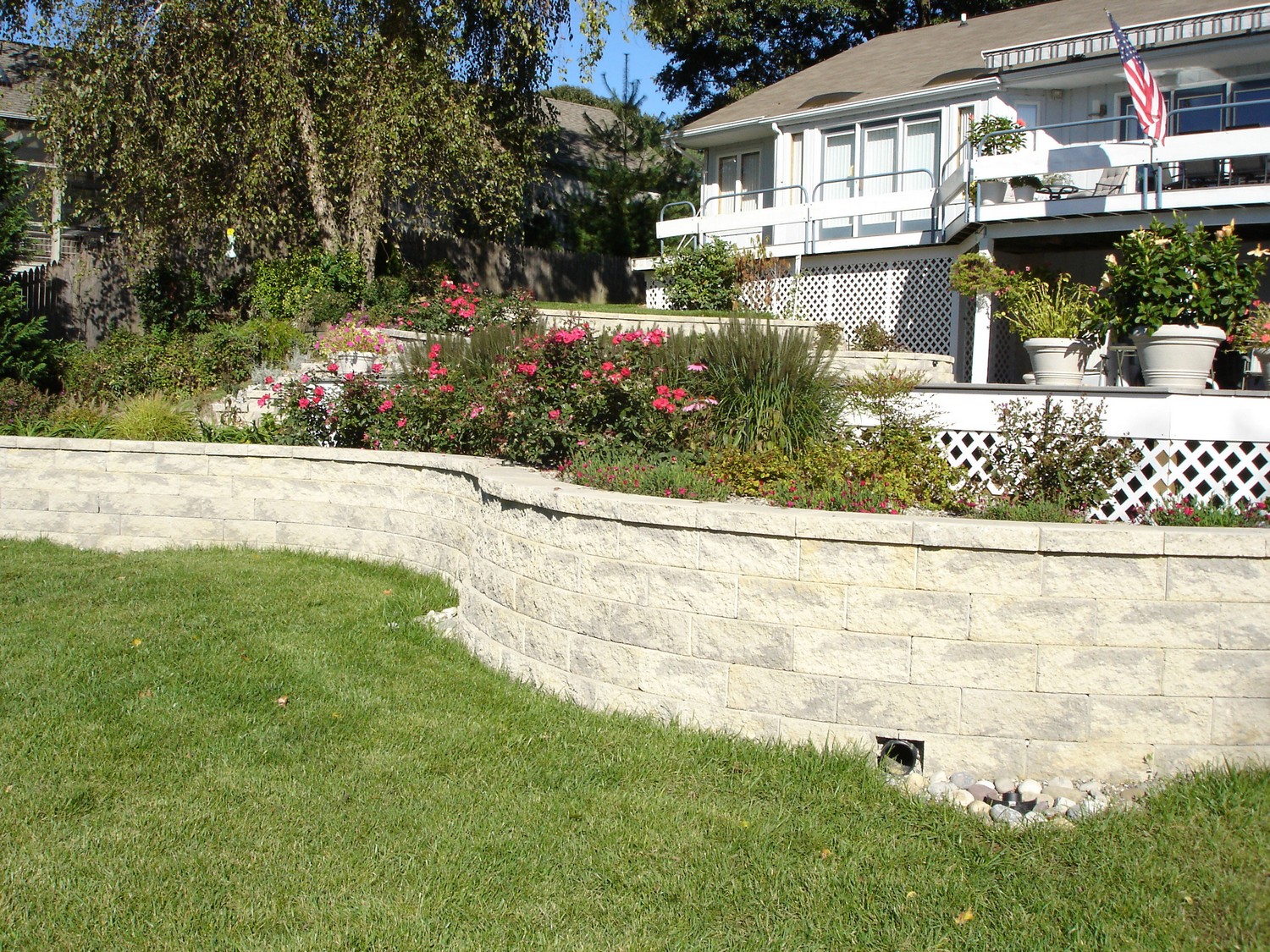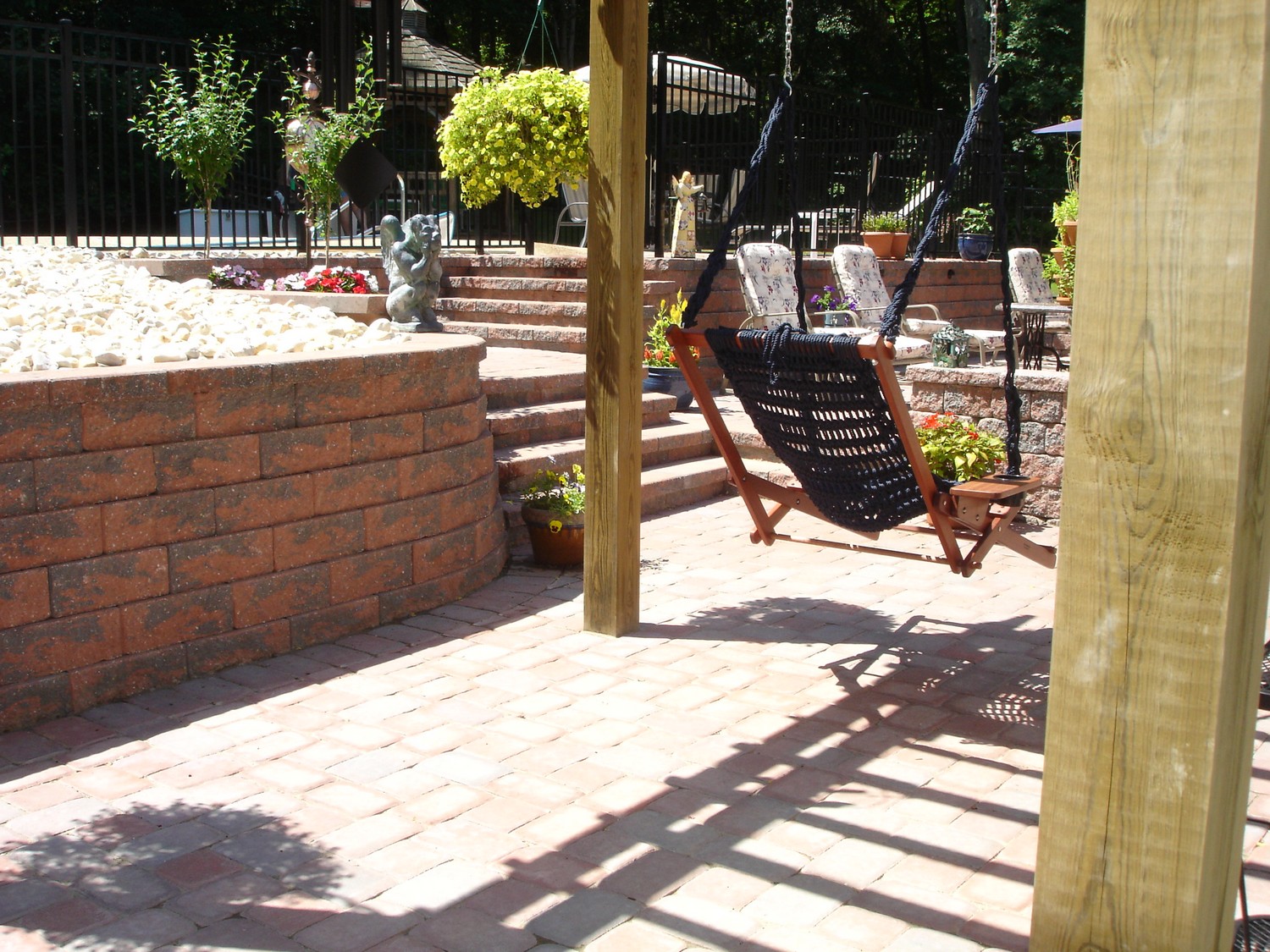 Call us at 410-392-6001
or Email us for a FREE QUOTE today!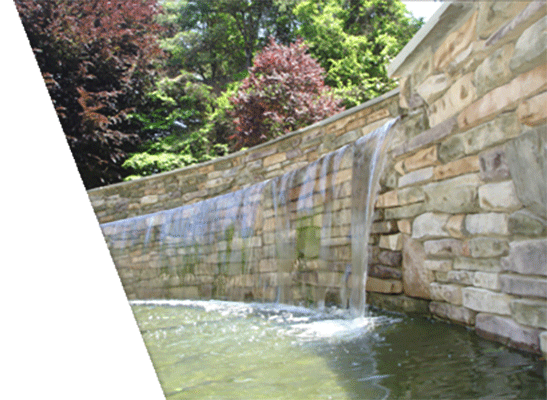 843 Elk Forest Road
Elkton, Maryland 21921
410-392-6001